3D Model Marketplaces: Ultimate Guide
3D marketplaces are websites where people buy, sell, and share 3D printable files. There are many advantages to using these marketplaces as the designs have validated print ability as well as secure payment options. You can create designs to sell or buy the ones you need.
Some 3D marketplaces are specialized and focus on specific types of designs while others have a broad range of items. Make sure that you pay attention to the royalties charged for sales as well as how much traffic the site has before you commit. Make sure that the files are .stl files, so they work for 3D printing.
Marketplace
Registration required
Price
File Formats
Comment
Thingiverse
No
Free
*.stl
Thingiverse is one of the most commonly used 3D model repository sites for maker and 3D printing enthusiasts. They offer community challenges and strive to have shared user-created digital design files under the GNU General Public License or Creative Commons License. There is no registration requirement and designs are free. They are in .stl format. They also offer video lessons on the site.
MyMiniFactory
Yes
Free
*.stl
The mission of MyMiniFactory is to enable a decentralized ecosystem for 3D designs that promotes freedom through sharing. Designs have been run through a software check and tested before they are published. Designers can open stores, and they offer an online community where 3D printing enthusiasts can meet and connect. Files are in .stl format and they are free. Registration is required.
Pinshape
Yes
Free & premium
*.stl,
*.obj
Pinshape is set up to allow users to explore, share, and download 3D printable designs on an easy-to-use platform. Designers, makers, and manufacturers can come together in this 3D marketplace and exchange ideas and designs. They offer both free and premium designs in .stl or .obj format. Registration is required to use their site. This is a simple site to use to download or sell designs.
Gambody
Yes
Premium
*.stl
Gambody is a premium 3D model marketplace that does require a membership and a fee. Users buy and sell .stl files for video game and comic book models. The designs are free of errors and optimized for use with all types of 3D printers. The designs are also high-poly with excellent detail. In addition to uploading designs to sell, designers can open shops where they can sell their 3D models.
Yeggi
No
Free
*.stl,
*.max,
*.obj
Yeggi is another search engine for 3D printable models. They offer the opportunity to search through over two million different models over the Internet. It is not necessary to register and there is no charge for this service; however, the 3D models that are located may not be free and they are subject to the terms of the marketplace where they are located.
Cults
Yes
Free & premium
*.stl,
*.obj
Cults connects 3D model designers to buyers and has a wide selection of models to choose from. They offer both a free and a premium service. There are benefits with the premium service, including discounts on filaments and 3D printers. They also offer 3D printing contests for their members. Registration is required and files are in both .stl and .obj formats.
GrabCAD
Yes
Free
Various CAD formats
GrabCAD is an online community of professional designers, engineers, manufacturers and students and it is open-source. All the designs are free and in various CAD formats, although they do require registration. They have over 7,220,000 members, and they have one of the largest collections of free professional CAD models. Designers can also compete for prizes in professional design challenges.
Redpah
Yes
Free & premium
*.stl
Redpah allows designers and buyers to connect through both free and premium memberships. Designers are required to upload only original files, and they offer a number of different categories. The files are in .stl format and registration is required. Designers retain the rights to their designs and are allowed to cross-list on other sites. Designers set their prices and can remove their files whenever they want to.
MakerShop
Yes
Free & premium
*.stl
MakerShop provides a 3D model repository where designers can become entrepreneurs. They have access to innovative methods of monetizing their designs including donations, crowdfunding, and pay-per-print. They offer both free and premium designs in .stl format, and they do require registration. Members will have access to some unique designs on this site.
STL Finder
No
Free
*.stl
STL Finder is a search engine that locates 3D models across the Internet. Users can enter the type of 3D model that they are looking for and STL Finder will locate matching 3D models. The site is free to use and does not require any registration but the 3D models it locates may not be free. However, this is a convenient tool for buyers who are looking for a particular 3D model.
Libre3D
No
Free
*.stl
Libre 3D offers more than a marketplace for 3D models but the 3D designs are completely free and in .stl format. There is no registration requirement. The developers of this site have the goal of supporting open-source 3D printing from around the world. They offer 3D printing help and want members who also support open-source 3D printing.
CGTrader
Yes
Free & premium
*.stl,
*.vrml
*.max,
*.obj,
*.fbx,
*.dxf,
*.blend,
*.3ds
CGTrader offers the ability to buy and sell 3D printer designs as well as the ability for freelancers to connect with clients to create custom designs. They have a strong community including a forum where designers can share and discuss ideas. They offer both a free and a premium service and it is necessary to register. The files come in various formats including .stl, .vrml, .max, .obj, .fbx, .dxf, .blend, and .3ds.
3DShook
Yes
Free & premium
*.stl
3D Shook offers designs that are tested, fully functional, useful, and professionally designed. They do require that you sign up, and they offer both free and premium designs in .stl format. Users can purchase a single premium design, purchase a subscription, or download a file that is free. They offer over 40 categories and have a huge collection of printable designs that are all printable on consumer-grade 3D printers.
Trinpy
Yes
Free & premium
*.stl
Trinpy offers guaranteed printable designs for desktop 3D printers. They aim to make desktop 3D printers more useful by making sure that designs are available. They guarantee that all designs are printable on desktop 3D printers. They offer both free and premium designs in .stl format. A paid membership also gets a discount on filaments. Registration is required. The designs are ranked from beginner to advanced.
Sketchfab
Yes
Free & premium
*.stl,
*.obj,
*.3dp
This marketplace offers 3D models that are made using one of Autodesk's 123D apps. Creators use their smartphones to upload photos of different angles of an object to create a design for a 3D model. They offer both free and premium services, with premium service required both for commercial use or to access premium 3D models. The files come in .stl, .obj, and .3dp formats and registration is required.
3Dwarehouse
No
Free
*.skp,
*.stl,
*.dae,
*.kmz
The Trimble 3D Warehouse is a marketplace for 3D models created with the SketchUp app. They do not require registration and designs are free. They use several formats including ,skp, .stl, .dae, and .kmz. Users upload, download, create, and share 3D models using SketchUp. They have a variety of designs available.
YouMagine
No
Free
*.stl
YouMagine has over 16,000 open designs that are ready to print. They support open-source creation, and they strive to allow 3D designers to come together and collaborate to improve the 3D printing world. They do not require registration, and they offer free 3D designs in .stl format. This marketplace is in a growth phase and more designs are added every day.
TurboSquid
Yes
Premium
*.stl,
*.max,
*.obj,
*.fbx,
*.dxf,
*.blend,
*.3ds
TurboSquid offers more 3D models than anyone else, and they are used by many professionals who are located all over the world. They provide opportunities for anyone to build a business designing 3D models. They offer some free designs, but they require registration and most designs are premium. They have some models in .stl format but they also have .max, .obj, .fbx, .dxf, .blend, and .3ds.
Threeding
Yes
Free & premium
*.stl,
*vrml,
*.wrl,
*.ply,
*.3ds,
*.zpr
Threeding is a 3D marketplace that offers designers and buyers an opportunity to connect. They have both free and premium designs in .stl, .vrml, .wrl, .ply, .3ds, and .zpr formats and membership is required. They offer the opportunity to buy, sell, or share files in one common location. They expect designers to upload designs that are printable and will refund buyers if they are not.
Repables
No
Free
*.stl
Repables is a 3D printing repository, and they have a lot of designs available in .stl format. They do not require registration to download a file but those wishing to upload files need to register. They offer free downloads of many different simple designs. There are not a lot of extra community features but they do have just under 1000 free designs for download.
NASA 3D
No
Free
*.stl
NASA 3D Resources offers a number of 3D models in .zip format. They strive to share resources for no cost and all models are based on NASA resources such as space shuttles, landing pads, and so on. They currently have around 324 models available. There is no registration or cost to download but you will need to convert the format to .stl.
NIH 3D Print
No
Free
*.stl
*.x3d
*.gcode
The NIH 3D Print Exchange is an open website for sharing biomedical files. This includes models of cells, bacteria, viruses, proteins, DNA, organs, tissues, and body parts. It is the only resource dedicated to bio scientific 3D prints and registration is free. 3D models are free but some creators may protect their images for specific uses. They aim to achieve open science and data sharing.
STL Hive
Yes
Free & premium
*.stl
STL Hive has great resources for 3D printing. They aim to provide difficult 3D models that are hard to create without professional 3D software so that beginners can enjoy 3D printing. They offer many different models for free but there are some premium designs as well. Many of their users are hobbyists, students, or inventors who enjoy remote control cars or drones.
Trace parts
Yes
Premium
Various CAD formats
TraceParts has a large inventory of 3D models, CAD files, and 2D drawings. They provide 3D digital content for engineering, design, purchasing, manufacturing, and maintenance processes and operations. It is important to note that the files are in CAD format so you will need to save them as .stl files. There are both free designs and premium. You can register to access their community.
Morpho Source
Yes
Free
*.stl
MorphoSource is a repository where researchers, museum curators, and the general public are able to find, download, and upload 3D media that represent mostly biological specimens. It is run by Duke University and you need to register to download data. This is the largest web archive for 3D museum data and its researchers can store, organize, and share their 3D data.
3D Content Central
Yes
Free
*.stl
*.dwg
3D Content Central is a free source for locating, downloading, configuring, and requesting 3D parts and assemblies as well as other items. It is made up of over two million CAD users and contains many industrial components. Suppliers can register to create a catalog of their offerings. This is a premium self-service catalog publishing solution for industrial component suppliers.
Bibliocad
Yes
Premium
*.dwg
*.max
*.skp
*.rfa
Bibliocad is a CAD blocks site with around 116,000 files and it is geared towards professionals in architecture, design, and construction. Around 41,000 are free CADs and users can search for the ones they want. There is a free plan that limits users to 20 downloads a day. The premium plan unlocks premium files and allows 200 downloads a day.
3Axis
No
Free
*.cdr
*.dxf
*.dwg
*.stl
3axis.co is a vector repository and it offers over 15,000 designs. The .stl files for 3D printing are different floral designs and wood carvings. They have just under 150 to choose from. They are free and anyone can download them.
Clara
Yes
Free
*.stl
*.obj
*.dae
*.fbx
*.max
*.x3d
*.fbx
*.blend

Clara.io is easy to use and it is a powerful 3D modeling and review tool. It is a cloud-based solution so it is accessible anywhere that an Internet connection exists. 3D designs can be created on the website and shared with other people. It also encourages collaboration in the design phase of 3D modeling.
3Dagogo
Yes
Free & premium
*.stl
All of the 3D designs on 3DAGOGO have been tested and successfully printed. The designs are for sale so users need to register. They offer a number of 3D models for printing and they offer search features including difficulty level, finishing time, and more. This is a useful site for printing 3D images.
ViewShape
Yes
Free
*.stl
Viewshape is a 3D publishing site where designers and users can connect. The service is free. They have a number of categories to choose from with models ranging from vehicles to toys to science and more. Users can register for an account for free, which allows them to comment and interact with others on the site as well as download or upload images.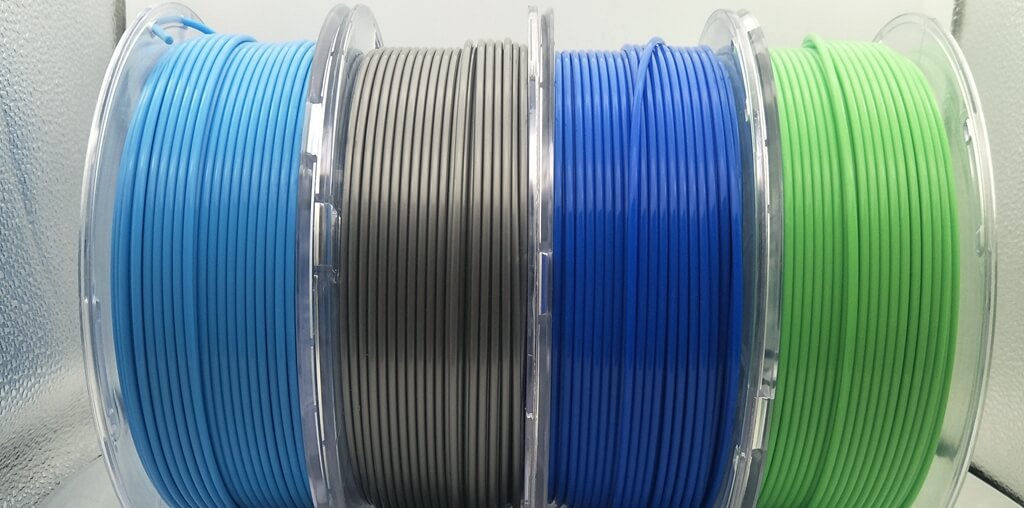 About Us
We are dedicated in offer 3d printing knowledge, includes 3d printer materials, software and kits. If you have other specific topic, feel free to contact us with the form below.