Precision CNC Machining Services
3~5 axis CNC machining, turning and milling; Metal and plastic available
Looking for CNC machining manufacturer for your new project? We offer high quality CNC machining parts, includes custom metal and plastic parts with tight tolerances, when and where we say so. With our ISO 9001:2015 certified CNC machines in house at EcoReprap factories – including rapid prototyping capabilities for low volume production as well – there's no challenge too big or small!
Our CNC Machining Service
EcoReprap provides custom CNC milling and lathe services. Here is detailed services we offer.
CNC milling is a manufacturing process that uses 3-5-axis milling to carve plastic and metal blocks into finished parts.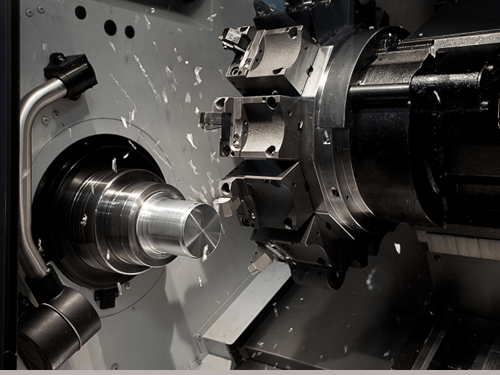 CNC turning with live tooling is a process that uses both a lathe and mill to machine parts from metal rod stock.
Why Choose EcoReprap For CNC Machining Services
Speed, flexibility and quality are the most advantage from EcoReprap, there is no minimum order quantity here.
1. Industry-Leading CNC machining equipment
2.

Competitive

price for CNC machining project
We complete all the machining processing in our own factory, The lead time and quality can be grasped in our hand. you can get the affordable price for the projects.
3. Broad range of material selection
We offer a wide range of material options, including metal parts (like aluminum, steel, stainless steel, brass, copper), plastic parts (like POM, PTFE, PC, PEEK, PET,carbon fiber), and special alloys (like Titanium).
4. Full suite of finishing services
Most of the surface finishing type is available here, including coating, anodizing, electroplating. We can complete the one stop custom part machining. This will save you much time.
Gallery of CNC machined Projects
We machine rapid prototypes and low-volume production orders for customers in multiple industries: aerospace, automotive, defense, electronics, hardware startups, industrial automation, machinery, manufacturing, medical devices, oil & gas and robotics.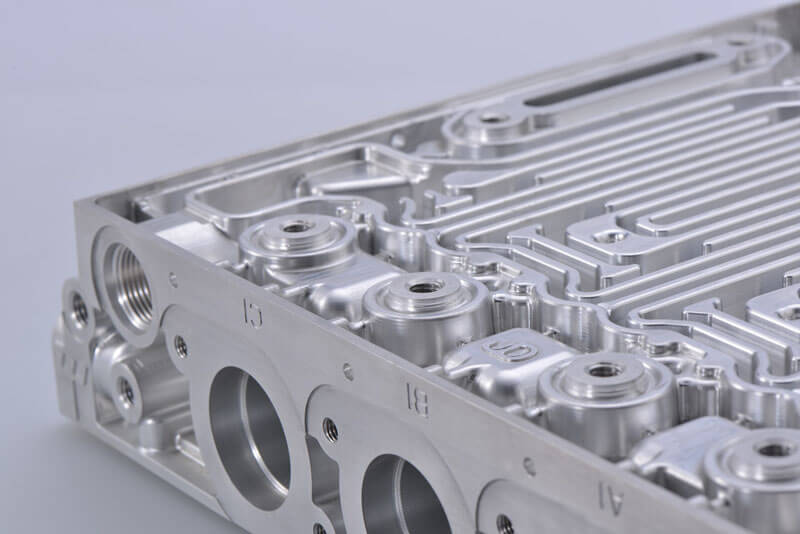 CNC machining Service FAQ
1. What is CNC Machining?
Computer Numerical Control (CNC) machining is the subtractive manufacturing (SM) technique. 
It employs automated machinery and cutting tools to remove material from a workpiece. In this way, computer-driven centers shape pre-prepared components forming an intended design.
CNC machines move cutting tools or workpieces along axes in accordance with computer-aided design (CAD) 3D models. Before machining, CAD files are pre-programmed using G-code. As a result, obtained files can be used to dictate movements of CNC centers' tooling.
2. What is CNC machining used for?
CNC machining can be used to fabricate multiple product designs. Combining CNC manufacturing methods, cutting tools, and automated centers, nearly any design can be produced. 
The choice of CNC machining materials does not limit. That's why it is considered a standard manufacturing technique in numerous industries. It includes transportation, food-processing, electronics, medical, and many others. 
CNC machining is a sufficient choice for mass production. Likewise, it suits multiple manufacturing purposes.
3. Advantages Of CNC Machining Services
In case you wonder what the benefits of machining services are, let's review ones:
No Difficulty Hiring Professional Labor. 
The fundamental problem with running an in-house production line – finding experts. Unfortunately, automated manufacturing is considered a complicated and demanding expertise process. 
While operating a CNC machine is a no-brainer, technical maintenance of the equipment units is crucial. Professional labor is required to ensure that cutting tools are approached correctly. Otherwise, your expensive tooling may not perform as expected and deteriorate quickly. 
With respect to CAD models, they are to be pre-coded prior to CNC machining. It is another major difficulty that requires professional team collaboration. While such specialists are difficult to hire, they are not involved in the routine manufacturing processes. It means that their efforts are rarely needed for a single company. 
In essence, it is more affordable to request CNC services instead of hiring in-house experts.
Enhanced Personnel Safety.
This benefit derives from the previous one. As you do not have an in-house production line, you are not obligated to take safety precautions.
Automated machinery are rather secure equipment units. But, a rare manufacturer can not invest in machine guarding, soundproof casings, contact mats, and other means of protection. And even so, your labor is endangered. That can result in personal injuries. In the best-case scenario, you will have to deal with regular safety audits.
Requesting CNC machining services nihilate such risks and save you time, money, and reputation. 
Quality Assurance Compliance.
You may also face difficulty validating your CNC techniques and proving the high quality of your products. 
Before your company is eligible to sell its products, the correctness of manufacturing techniques should be validated. In case you do not have a Quality Assurance department, you may be obligated to establish one. It is a rather obligatory requirement if you decide to run the CNC machining process. 
Besides, you have to test your products to prove their high quality. For this purpose, you will have to send samples to an independent laboratory and pay for testing. 
Third-party machining services make these issues non-essential as a provider performs required procedures themselves. Basically, quality-assurance challenges will not be your concern. 
Varying Accuracy and Productivity
A single factory is typically limited in its capabilities to produce components with fluctuating accuracy and varying productivity.
Indeed, in-house CNC machines are typically adjusted once in a while, and settings are rarely revised. For a factory, being requested to produce parts with superior accuracy may be difficult. It results in the need to stop a production line for technical procedures. Alternatively, a company may simply not have equipment units that are precise enough.
Regarding productivity, factories are rather rigid and do not particularly like to change their production rates on and off. It is closely linked to the optimization of production expenses. That's why in-house CNC lines may not work well if requested batches do not suit their tempo. 
CNC machining service providers typically offer multiple levels of accuracy. They also may adjust the productivity of their lines, so it suits your plans. 
This benefit basically accompanies the previous one. Manufacturers frequently meet difficulty scaling their productions. It results in downtimes or rejections to complete especially large, urgent orders.
You may request third-party CNC machining services to help you with the production of components while your factory is being scaled. Alternatively, you may find a service provider that can complete any order. Regardless of its size, and at any time. 
Environment-Friendliness of the Company. 
If your factory is located in a region with strict green policies, you know the cost of compliance with regulations. The problem is that CNC machining is not quite an environment-friendly process.
This SM technique is known for huge material wastage. Basically, you shape a workpiece by cutting tiny metal chips. These residues rarely can be recycled. Therefore, you will have to deal with routine disposal. 
Additionally, CNC machining consumes huge amounts of energy and water resources. The cost for such supplies may fluctuate from region to region. Sometimes it is not cost-effective to waste that much. You also may be penalized by the regulatory institutions in case of failure to comply with their policies. 
In its turn, third-party CNC machining services completely relieve your burden of caring for regional green rules.
The absolute kicker of CNC machining services – they save your money. 
Indeed, summarizing all the points, you avoid ineffective investments by requesting third-party assistance. It's especially beneficial if you do not have critical loads of components to fabricate. 
Occasional requests for machining services only reduce all financial risks associated with in-house manufacturing. CNC machining services lead to lower production costs overall. 
4. What raw materials can I use with CNC machining?
There is no limitation for material, Almost all the rigid materials are available for CNC machining, such as stainless steels, aluminum, brass, copper, magnesium, titanium, and some types of plastic, including ABS, PC, PMMA, acrylic and carbon fiber sheet.
Ready to Order Parts from us?