CNC Milling Services in China
High-Quality Precision Milled Parts from a Trusted China Manufacturer
If you need a custom cutting part with complex geometries and features, you can consider using CNC milling service. The key feature is precise dimension and short turn out time. It is always used for rapid prototyping and low volume manufacturing.
As the leading CNC milling service supplier, EcoReprap has more than 25 multi-axis machining centers, including 3-,4- and 5-axis CNC machining centers. Meanwhile,we also can offer some surface finishing process. you can get the complete machining solution at EcoReprap.
Computer numerical control (CNC) milling is a particular form of CNC machining. It is also known as the subtractive manufacturing (SM) technique. 
Milling is grounded on the use of rotating, cutting tooling that removes material from a fixed workpiece. Typically, a pre-prepared component is mounted onto a stationary or a movable tabletop. Cutting procedures are performed by tools that are fed along three axes. Flutes – cutting edges of tooling, can effectively cut tiny metal chips. In this manner, they design a finished component. 
CNC mills are automated and controlled by an integrated software solution. The program dictates the movements of cutting tools along axes according to computer-aided design (CAD) 3D models. Before a process can be implemented, CAD files are processed using G-code. 
A distinct specificity of CNC milling is that cutting tools are fed vertically (at a 90-degree angle) to a workpiece. 
Why Choose CNC Milling for Your Project
The use of CNC mills or automated CNC centers with such functions in manufacturing is nearly obligatory. Here is the brief list of reasons why:
It is a rapid and one of the most simple CNC techniques, performed along up to 3 axes.

It ensures a high accuracy (±0.0002" – ±0.0005") and great consistency between batches. 

It nihilates risks of production defects. 

It requires a little technical maintenance.

It is equally suitable for small-sized, individual components and heavy-duty operations. 

G-coded CAD files for CNC mills are simple in their creation. 

CNC milling machines are versatile.

CNC milling centers may be basic equipment units of some production lines. 

CNC mills perfectly complement production lines as secondary equipment.
CNC milling process comprises multiple operations like slot, form, side, gang, profile, chamfer, groove milling, and others. The range of available techniques is enough to produce most of the asymmetrical components.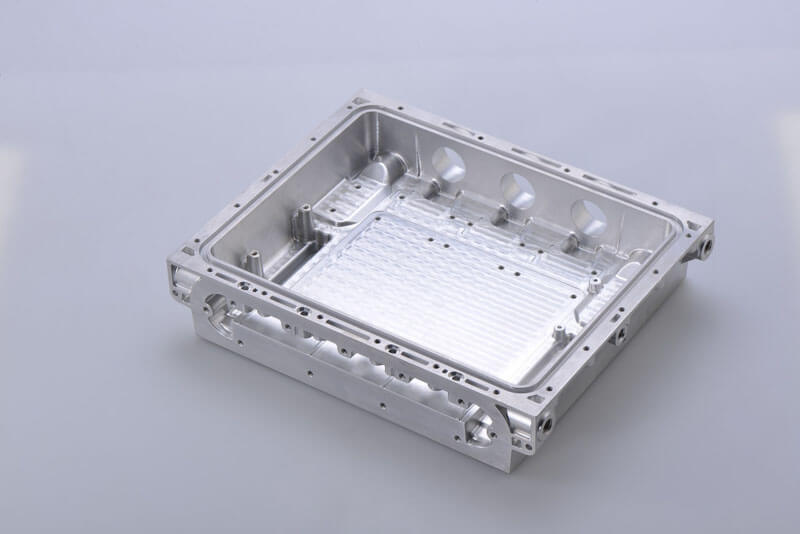 What Kinds of Material Can be CNC Milled?
The range of materials that are compatible with CNC mills is rather vast and limited. It includes the following:
Metals

. Aluminum and its alloys, brass, low-carbon steels, titanium, copper and its alloys, zinc, magnesium, nickel, etc.

Plastics.

ABS, Nylon,PTFE (Teflon), POM (Acetal/Delrin), Polycarbonate, PEEK, HDPE, etc
Wood/Plain Wood.

Cedar, oak, maple, cherry, ash, etc. 
Machinable Wax and Foams.

Polyvinyl-chloride, cross-linked polyethylene, EVA, etc.
Composites.

Polymer matrix, carbon matrix, ceramic matrix, and metal matrix ones. 
As a rule of thumb, soft, fibrous materials cannot be machined with turning. It is also correct for ones that have low melting points or low tensile strengths. It is explained with a high probability of their deforming or cracking.
It shall be noted that each material type requires careful selection of a cutting tool and process settings. Otherwise – the material will not be milled as expected.
Why do You Choose Our CNC Milling Service
Imported CNC milling centers(Brother, Fanuc and others) and cutting tools ensure repeatable precision for your parts.
Using software for maximum efficiency and machine compatibility, including

Solidworks, MasterCAM, AutoCAD.
ISO 9001:2015 and

 14001:2015 certified Environmental Management System.
3- Axis, 4-Axis, 5-Axis CNC Milling
Request a Quote for Milled Parts
Do you need a quote for your high-precision part? Contact us now by phone, email, or through our contact form.